Tag: haiti earthquake
by Admin on Apr.05, 2010, under Local News
Yep, she's ready for the Big One…are you?
Laying out on the beach may in fact be one of the best places to be during the 'Big One', the big California earthquake that seismologists have been predicting since time began. Contrary to many fears, it will probably not create killer tsunamis, that would happen if the epicenter was an ideal distance off our coast so that it would send the water towards us.
If you think you're very safe at home, that you can quickly jump out your window, take a look what's out your window, a ton of electrical lines and poles ready to fall on you? Gas lines ready to burst and explode all around you? Now you're beginning to see why enjoying a nice day at the beach away from power lines and gas pipes and other waiting to happen explosions and dangerous chemical leaks.
And no, it isn't likely that the entire state of California is going to fall into the ocean as you may have seen in some movie, but if that's the case there's no point worrying about preparations to survive one is there? (Unless you're rich enough to keep a long range helicopter at seconds notice…)
If you happen to be home during the Big One, keep in mind Butane and Propane are heavier than air and can accumulate to high concentrations, stay away from gas reservoir tanks or pipes, seal off any valves, and do have some emergency supplies handy. Depending on how bad it is, you should realize it may not be so easy getting drinkable drinking water for a while and there may even be food shortages if its a really bad one destroying transportation. You can worry all you want about flashlights and the like, but what you really need is good access to food and water and safe place to sleep.
Of course it wouldn't hurt at all to have one of those crank or solar powered radios or even high powered walkie-talkies or shortwave radio transmitters to keep in touch with family or friends and to hear public service announcements from the government. Some areas may see huge increases in violence during such emergencies, so use your own judgement and creativity to protect yourself and your family, the police force will be much too busy with emergency issues to be of any use for anyone's protection during that time, especially businesses with goods.
Leave a Comment
:are you ready, California Earthquake, earthquake violence, haiti earthquake, ready for the big one, the big one
more...
by Admin on Jan.14, 2010, under Local News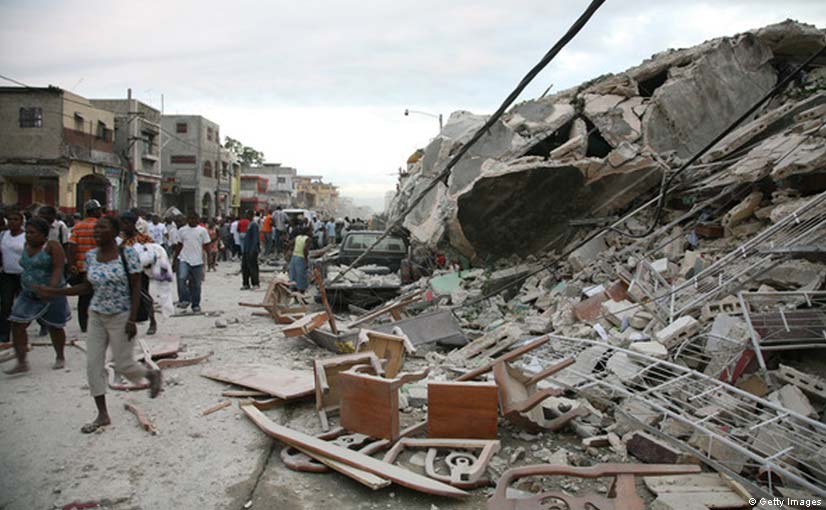 Haiti is undoubtedly the poorest and most desperate nation in our hemisphere. Many people literally eat mud to survive. It may be surprising for some to think of such misery existing not to far off the US coast. (South of florida, Haiti is on an Island right below Cuba, it shares the Island with the Dominican Republic nation.)
News outlets are buzzing with "Pat Robertson Blames Earthquake on Pact Haitians Made with Satan". What is (continue reading…)
Leave a Comment
:haiti, haiti earthquake, haiti voodoo, killer earthquake, pat robertson, pat robertson haiti earthquake, satan, satanic, voodoo nation
more...